Now Running Arch Linux
28 February 2014 · arch · linux · kde
Tweet
After using Ubuntu for a year, I decided to install Arch Linux on my laptop. This post by Jai Luthra got me all excited about Arch. It took me a whole weekend to do it and I've been using it for a month now. I initially thought of using awesome-wm but since I was familiar with KDE on Ubuntu, I went for KDE.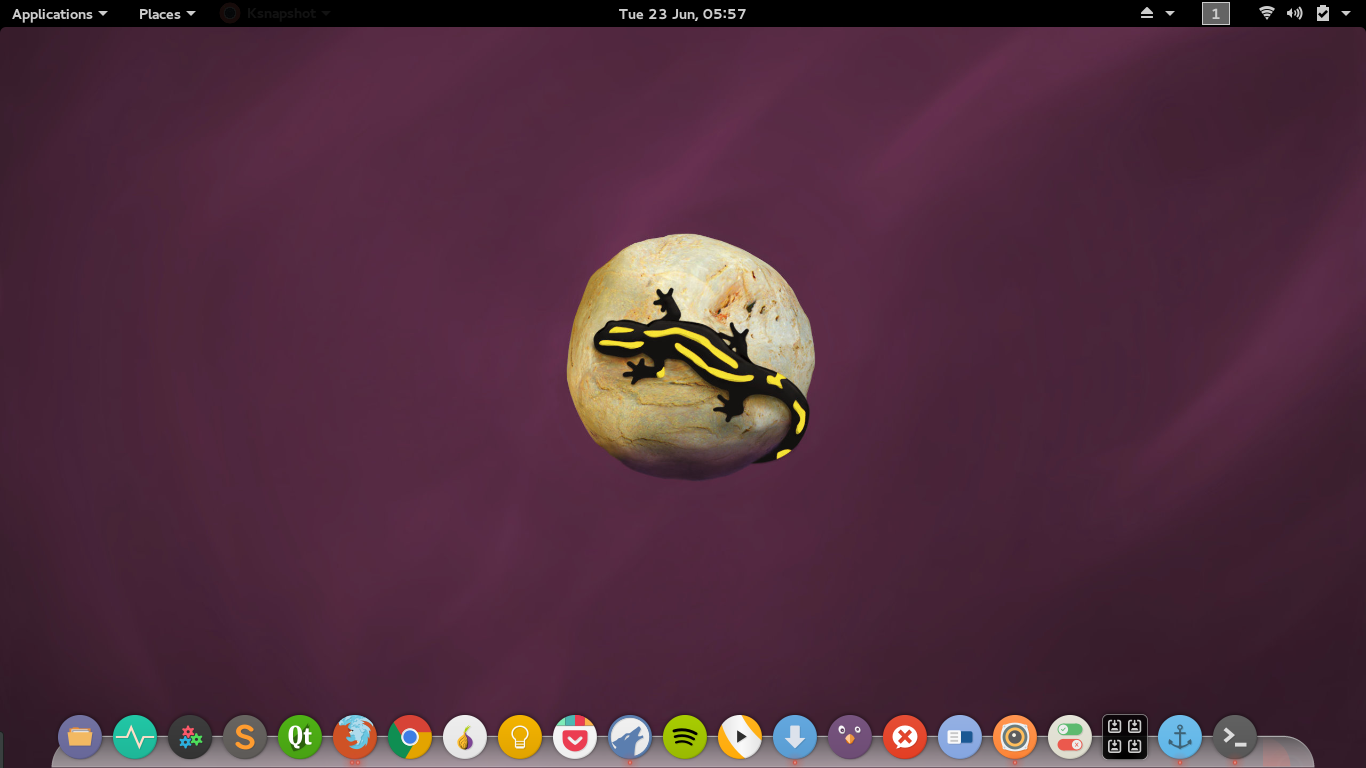 Laptop Specs:
8GB DDR3 RAM
750 GB HD
Intel Core i5 @ 2.5 GHz
2GB Nvidia GT630M
What brought me towards Arch was the fact that it has a rolling release model which means every update can be installed to the system the moment it's released. A single pacman -Syu will give you the newest version of everything installed on the system.
pacman is the package manager for Arch. It downloads and installs packages directly from Arch repos, eliminating the need to look for .deb or .rpm and other shit.
The packages that are not available on the official Arch repos can be installed from AUR (Arch User Repository) which is community-driven. It contains PKGBUILDs that allow you to compile a package from it's source with the makepkg utility and then install it via pacman.
Although the installation process was very gruesome, it was in a way, enlightening. It wouldn't have been possible without The Arch Beginner's Guide.
The Disk
Since I wasn't dual-booting Ubuntu & Windows for some months and really liked having just linux on my laptop, I decided not to dual-boot Arch too.
First, I formatted the disk using GParted. Then booted Arch Linux from a USB stick having the iso on it. I used YUMI to write the image to USB stick.
I used fdisk to create the following MBR partition scheme:
Tip: Use lsblk to list the hard disks attached to your system, along with their existing sizes.
30GB /root partition
665GB /home partition
3.7GB SWAP (as that's all I was left with)
Found this code here:
Let M=RAM and S=SWAP both in GB, then

if M<2
    S=2*M
else
    S=M+2

Base System Installation
I connected the laptop to my Home Wi-Fi network and then used pacstrap to install the base system after updating the mirrorlist and mounting the partitions.
Tip: Use the US or Germany mirrors as Indian mirrors are slow and buggy.
Bootloader
Since I initially had some problems with GRUB, I used syslinux as my bootloader.
---
After a clean install, it was time to install the video drivers. I first installed X. Then installed the K Desktop Environment.
Tip: Install kdebase instead of kde and then install the packages you need. It's cleaner this way.
Since most of the desktop effects weren't working nicely, I started searching for the nvidia drivers, pacman -Ss nvidia gave me a list of all nvidia drivers in the repos and I installed the ones which I thought were required by the discrete graphics card on my laptop. But it resulted in anyone's worst nightmare. Overheating.
Solution
After much googling and asking on the #archlinux IRC channel, I found that the solution was in the Arch Wiki the whole time. I needed to install Bumblebee.
So, I first uninstalled all the nvidia and nouveau packages and then installed only the following ones: intel-dri, xf86-video-intel, bumblebee and nvidia, voila! Overheating gone! (If you want to run 32-bit applications on a 64-bit system, you need to the lib32-nvidia-utils too.)
Post Installation
Everything is working fine except for 1 or 2 Fn key keyboard shortcuts. Also, I need to manually enable the dhcpcd service to connect via the ethernet port, use wifi-menu to connect to Wi-Fi (when netctl doesn't work) and use ip link to set the interfaces up and down, but I like to do it with the CLI.
This post was inspired by Rishab Arora's post on Arch installation. Thanks!